Energy calculations
Energy calculation mode is controlled by selecting the basis and method to account for electron correlation.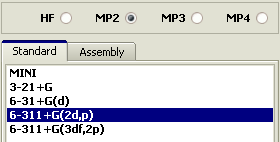 The most common bases are available in the Standard panel. Semiempirical methods and manually defined basis sets can be found in the Assembly panel.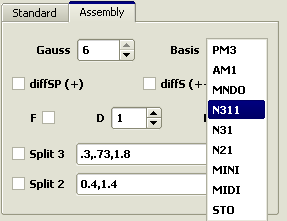 If the available bases are not sufficient, the Tune/Start commands should be used and the input file should be manually edited.